Kylie Jenner is facing backlash for asking fans to donate to her makeup artist Samuel Rauda's GoFundMe after he was injured in a horrific incident.
Although the billionaire donated $5,000 to the fund, people said she has more than enough money to pay for Samuel's medical expenses herself, and shouldn't ask fans for help.
Jenner, 23, encouraged her fans to donate to Samuel on Instagram: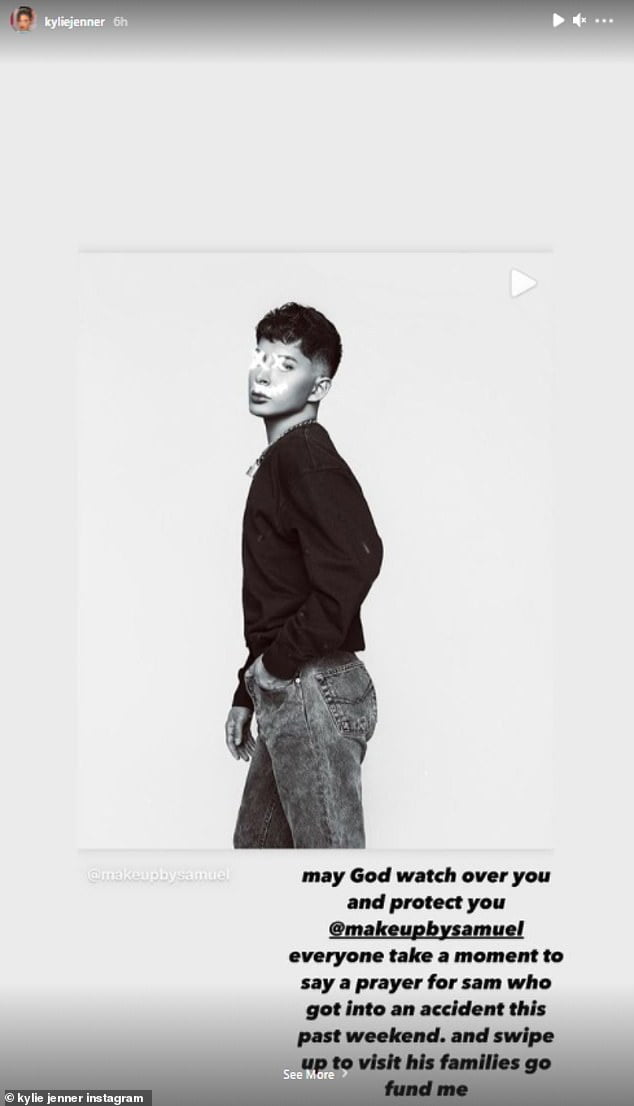 According to the GoFundMe page, Samuel, whose clients include Kylie Jenner and Bella Thorne, had brain surgery earlier this month after he was in an accident.
His family is asking for $120,000 to help cover medical expenses, while they have already raised over $99,900 as of Monday night.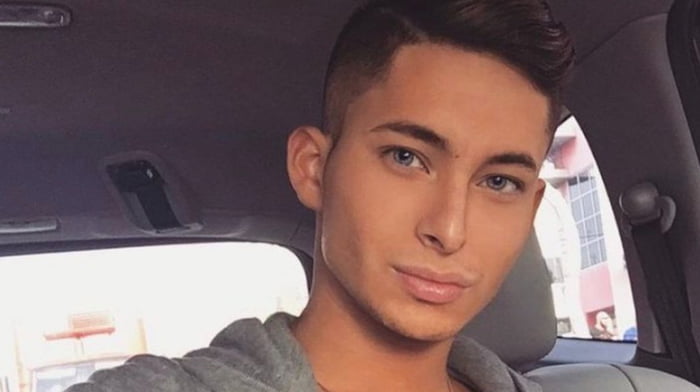 In addition to asking her fans to donate, Kylie also appeared to give the family $5,000.

But people are still furious.
1.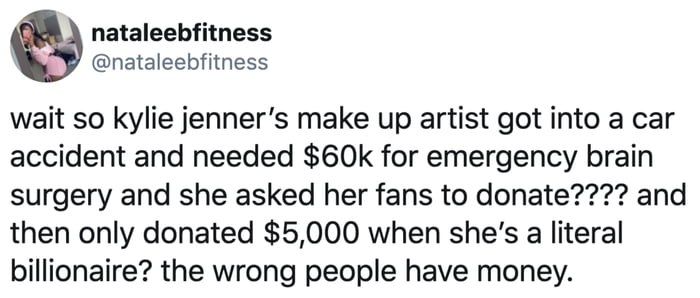 2.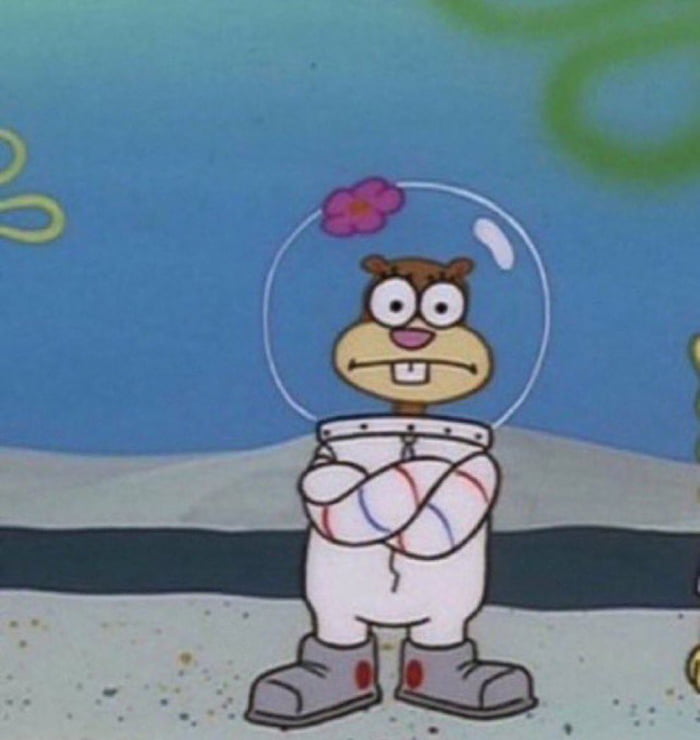 3.

4.

5.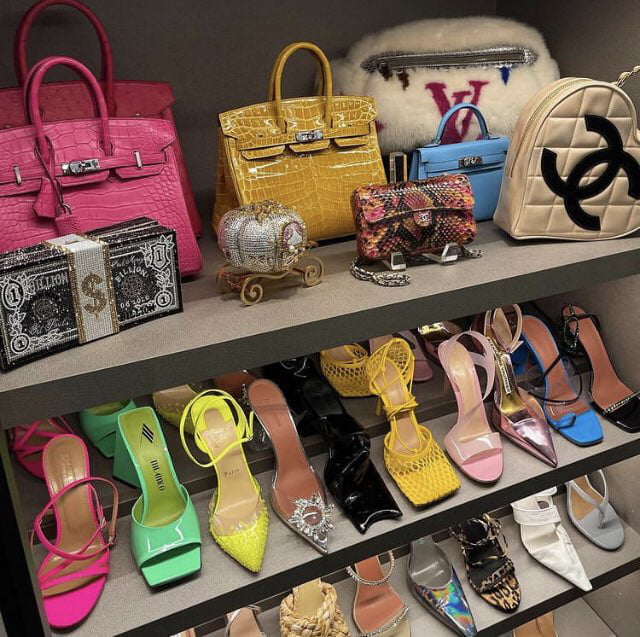 6.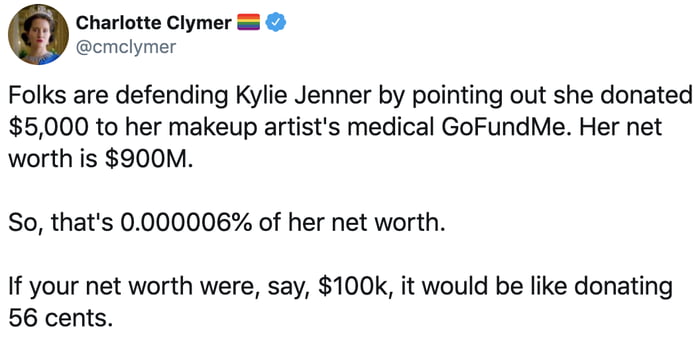 7.

Kylie Jenner said she's not close with him and they no longer have a personal relationship.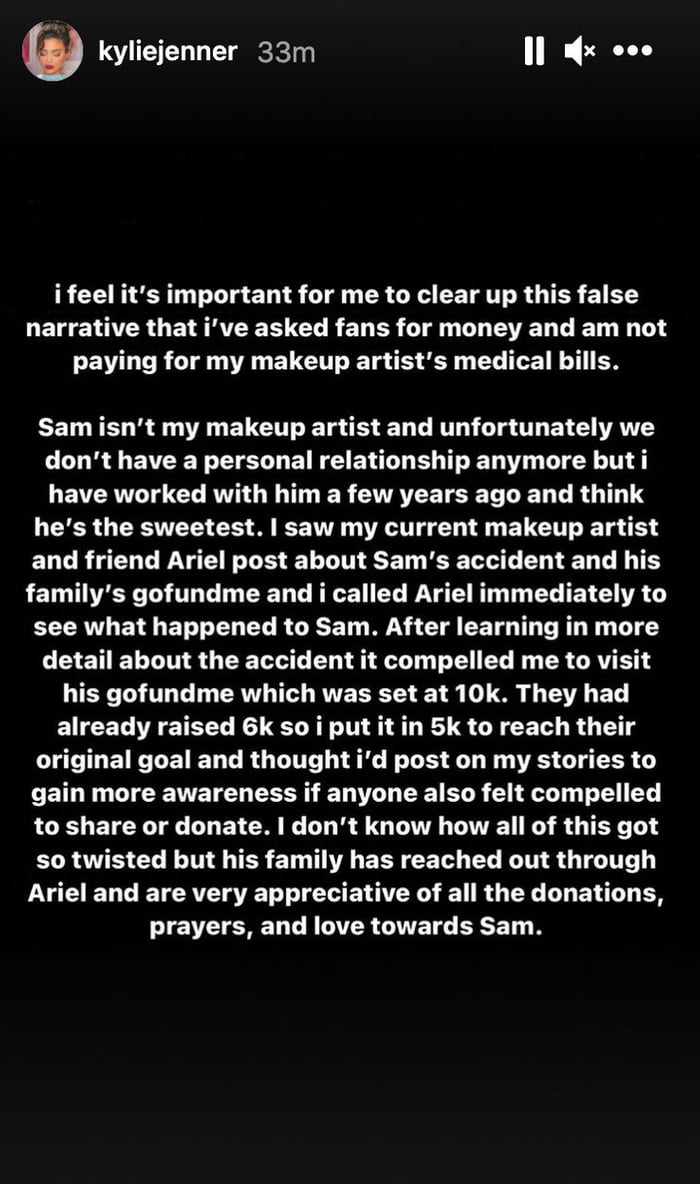 Samuel Rauda has been working as Kylie Jenner's makeup artist for over 6 years.